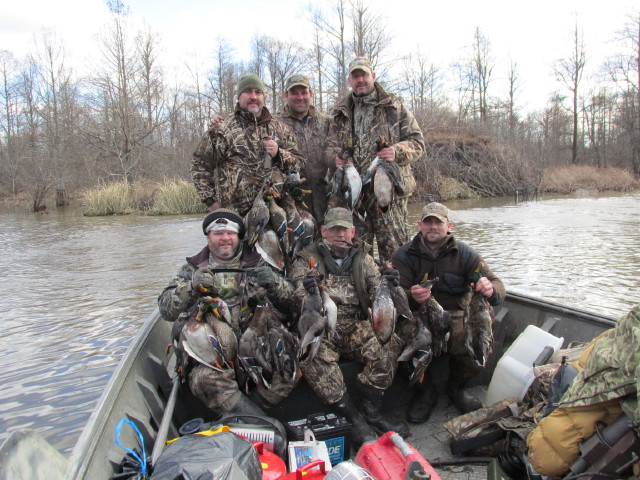 A Motion Decoy System Built Exactly To Your Needs
The idea for the Duck Thang originated in a blind and took form on the many long drives after a day of hunting. We have all spent fruitless days watchin 'em fly by while we have cussed and discussed the weather and prayed for wind. In the past few years there have been numerous devices placed on the market designed to bring lifelike action to a decoy spread. I have hunted over most of them and while they seemed to help, it was obvious that there was a lot of room for improvement. Reliability is a major issue, and from the start we knew that it would be a challenge to build a system that would stand up to the demands of waterfowl hunting and function day in and day out with little or no down time, therefore, we know it would have to be built "Caterpillar" tough.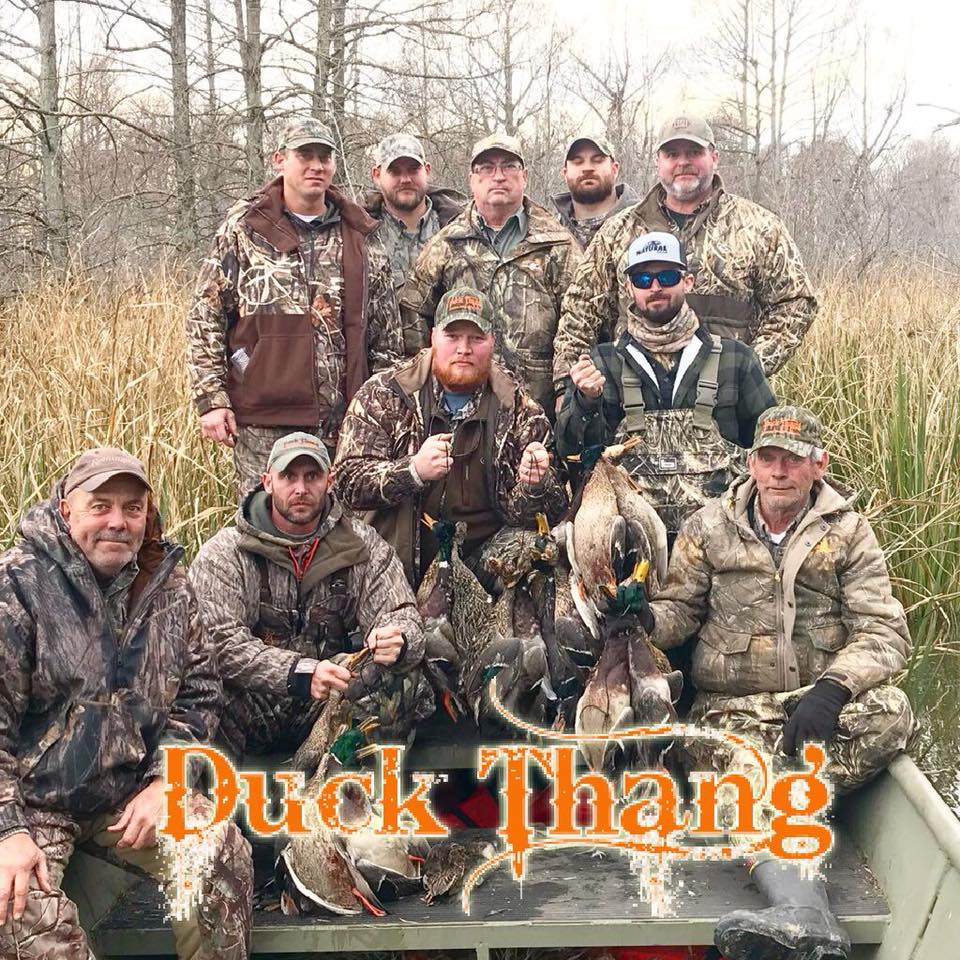 Size matters in a lot of things, decoy spreads being one, so we decided that we needed a system capable of moving many decoys, not just a few. And we wanted it to be portable enough to make it feasible to put it out and take it up on a daily basis if need be.
The Duck Thang has been tested in the field for the last 11 seasons by professional outfitters and serious hunters. It has done what it was designed to do. The ducks like it, the outfitters like it, and the sportsmen especially like hunting over a spread of "live" decoys. They didn't always kill a limit but they had confidence in the setup and had every reason to believe that if working birds were in the area, they would get a shot.